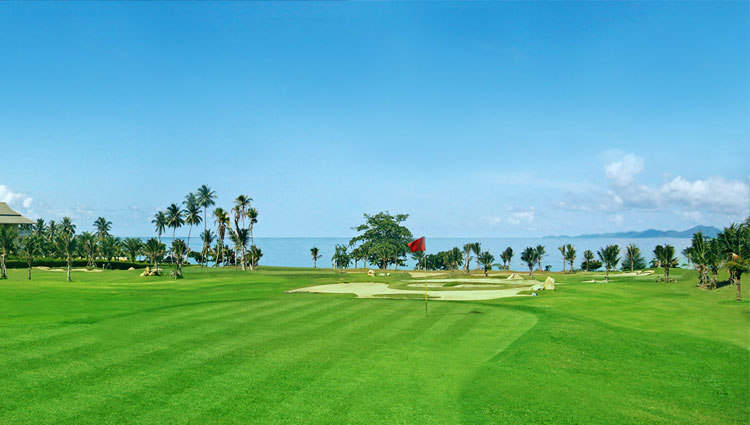 Thailand best golf destination
Thailand Declared 'Best Golf Destination' at the Safari India National Tourism Awards 2013

Krabi Riviera Co Ltd, Southern Thailand's leading provider of luxury holiday accommodation, is pleased to announce that Thailand has been named the 'Best Golf Destination' at the Safari India Tourism Awards. Click to see more.
The award recognises Thailand's world-class golf courses, modern facilities, and the efforts made to promote this increasingly popular sport.
The Safari India Magazine is an influential regional tourism publication that is widely circulated in Asia. The magazine provides coverage on a number of tourism related topics, including hotels, travel agents, wildlife and the environment. In doing so, the magazine is regarded as a crucial source of information, and its editors aim to deliver a consistently high standard of journalism. Consequently, receiving the 'Best Golf Destination' award is a tremendous achievement for Thailand.
Thailand has become an attractive destination for golfers from across the globe. This is not surprising, as there are now a number of exceptional golf courses in Thailand and many of them enjoy beautiful surroundings. With the support of the Tourism Authority of Thailand (TAT), the country has done much to raise its profile as a world-class golf destination, including the appointment of the Indian professional golfer, Gaganjeet Bhullar, to be their golf brand ambassador.
Upon collecting the award, the Director of TAT's New Delhi office, Mrs Runjuan Tongrut, thanked the editors and management of Safari India Magazine. She stated that the golf award is recognition of Thailand's efforts to promote this increasingly popular sport, together with being an official endorsement of Thailand's modern golf facilities, internationally-designed championship courses, and outstanding hospitality.
Although golf has enjoyed a recent rise in popularity in Asia, the sport is by no means new to Thailand. In fact, golf has been played in Thailand for approximately 100 years, and there are reports of matches being played at the Royal Bangkok Sports Club as early as 1905. Thailand's first 18-hole course was built at Royal Hua Hin in 1924, and this course continues to play a prominent role in the sport to this day. Indeed, only earlier this year, the Hua Hin and Cha-am Golf Festival was opened at the Royal Hua Hin Golf Course, and this event did much to raise Thailand's profile as a key destination for golf tourism. The festival showcased nine of Thailand's exceptional golf courses, and participants enjoyed great value for money due to the specially arranged green fee of just 999 Baht per person. Naturally, it is the innovation displayed in events of this type that has earned Thailand its recognition from the Safari India Magazine.

Krabi Riviera Co Ltd is delighted to raise awareness of Thailand's achievement in the Safari India Tourism Awards due to its own significant role in Krabi's tourism industry. The company manages an outstanding portfolio of luxury holiday villas in the Ao Nang area, and all Krabi Riviera's villas enjoy an excellent specification, with designer kitchens, sumptuous bathrooms and private swimming pools. Check it out here.
Thailand's status as a world-class destination for golf tourism is well deserved, and the hard work and skilful marketing that made this a reality is certainly worthy of Safari India Magazine's special recognition.

Written by: Pierre Yves Loriers
---