Massage Programs
Traditional Thai Massage 350 Baht / hour
Oil massage 400 Baht / hour
Oil and Stone Massage 900 Baht / hour
Aroma Therapy 500 Baht / hour
Facial Treatment 500 Baht / hour
Herbal Massage 600 Baht / hour
Foot Scrub 250 Baht (30 minutes)
Foot Massage 350 Baht / hour
Beauty
services.manucure
Paint Nail 200 - 300 Baht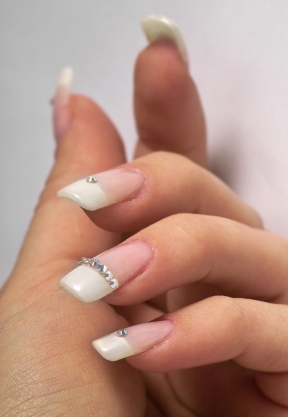 Thailand Receives Recognition of its Outstanding Spa Industry by Winning a Prestigious Award
Krabi Riviera Co Ltd is delighted to announce that Thailand has won the award for being the Best Spa Destination in Asia at the 6th GeoSpa AsiaSpa India Awards 2012-2013. This coveted award acknowledges the contribution that Thailand has made to the growing wellness industry in Asia
The AsiaSpa India Magazine held their award ceremony at the lavish Kingdom of Dreams in Gurgaon, India. It was attended by a number of dignitaries, including the Ambassador of Thailand to India, H.E. Pisan Manawapat, and Ms. Runjuan Tongrut, Director of the Tourism Authority of Thailand. Ms Tongrut expressed her gratitude to the AsiaSpa India Magazine, which is the most popular spa and wellness magazine in India, and also commented that the award seemed particularly special because it was actually the readers of the magazine who voted for the winner.
The award is certainly well deserved, as Thailand has done its upmost to develop and improve its spa services to ensure the ultimate satisfaction of its clientele. This is not surprising, as the people of Thailand are renowned for their hospitality, and they have a refreshing outlook on life that is referred to as "sanuk", meaning to derive pleasure and joy from the daily experiences of life. This positive outlook is, undoubtedly, applied to their provision of spa services, and clients can look forward to an overall feeling of peacefulness and well-being following their spa treatment. Indeed, much of the spa therapy is based on the deep-rooted harmony of Buddhist teaching, which creates inner spiritual calm, and complements the bringing together of mind, spirit and body.
In the early days, spas in Thailand were mainly to be found in luxurious hotels. However, as the services gained in popularity amongst locals and tourists, spas began to open in both cities and small towns. However, despite this increase, the quality of spa services has remained high. In fact, many of them have developed with advanced techniques such as hydrotherapy and aromatherapy.
It is this close attention to quality which has led to the creation of The Thai Spa Association. This not-for-profit organisation provides many benefits for its members, including educational newsletters, training seminars, and regular member events, which give the opportunity to network with spa professionals from Thailand and other international spa organisations. The overall objective of the Association is to promote the spa industry and to establish high standards for staff training, spa management, and the production and supply of equipment. Naturally, these standards have had a positive impact on the development of the industry and its reputation for excellent customer service.
Consequently, tourists visiting the beautiful Kingdom of Thailand will discover an excellent range of spa services available. What's more, those wishing to stay in one of Krabi Riviera's luxurious villas can choose from a wide selection of spa providers in the nearby town of Ao Nang, together with having the option of using Krabi Riviera's own In Villa Massage programmes. With such award winning choice and quality, it seems the future success of Thailand's spa industry is well assured.