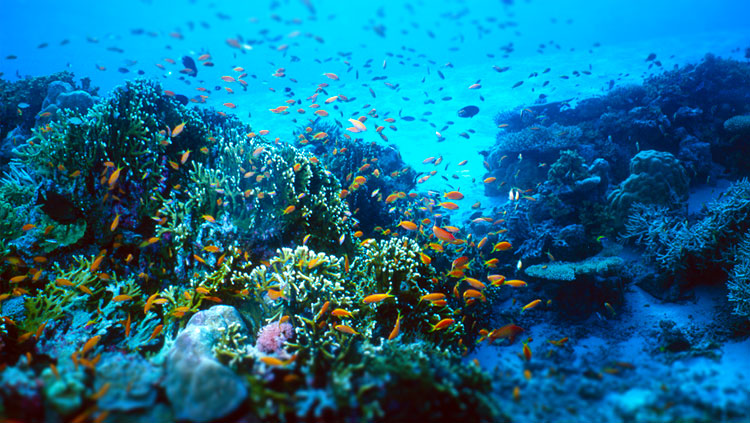 Diving and snorkeling in Krabi, Thailand provide a window for a variety of marine species
The warm, clear waters of the Andaman Sea in Krabi, Thailand are home to a plethora of marine life, as evidenced by the many marine species seen by divers and snorkelers in the area. The waters of Krabi is the perfect place for beginners and more advanced divers and snorkelers.
Although there are coral reefs and great diving and snorkeling places throughout Krabi, some afford better marine viewing experiences for divers and snorkelers than others do, especially those in Phang Nga Bay.

Diving at Phi Phi Shark Point
Great diving can be found at Phi Phi Shark Point in the channel between Phi Phi Leh and Koh Bida Nai (not to be confused with the more famous Shark Point, north of the Phi Phi Islands). It's considered an easy diving area with a maximum depth of 20 meters, and an average depth of 13 meters. It's a great place to encounter many marine varieties, including leopard sharks.
Leopard sharks are non-aggressive sharks that spend a great deal of time resting on the sandy bottom of the water. When they are young, they are referred to as zebra sharks because of their black and white bands. They acquire spots as they mature. They will let you get within a meter or two, if you want to take a picture. Just don't touch them. You may sometimes see suckerfish attached to them, making themselves right at home on sharkskin.
The amazing list of creatures include grouper, blue jacks, long-nose emperor fish, cuttlefish pulsing with neon colors, hawksbill turtles, banded sea snakes, blue-spotted ribbon-tail rays, and spiny devilfish.

Shark Point/Hin Mu Sang
Some of the best snorkeling and diving points are near the shores around rocky coral outcroppings that sometimes emerge from under the water. Shark Point/Hin Mu Sang is such an area. Fish are attracted to these types of reefs because they provide both protection and food.
Around these pinnacles, you can find leopard shark, mantis shrimp, moray eels, rainbow runners, and needlefish.
Diving depth here is 24 meters maximum, with a 14 meters average.

Anemone Reef (Hin Jom)
Anemone Reef (Hin Jom) is a submerged coral-covered pinnacle with a maximum depth of 23 meters and an average depth of 16 meters. True to its name, it is home to a number of anemones in its shallow waters. Divers report seeing three types of anemones: western skunk, pink, and clownfish.
Other sightings in the area include porcupinefish, galleons, fusiliers, snappers, and the yellowtail barracuda.

Phi Phi Leh Wall
Phi Phi Leh Wall comprises walls of soft corals and salmon pink gorgonian sea fans, a rarity in Asia. Another fish not often spotted on the continent is the western skunk anemone fish, with their orange pelvic fins. Peacock groupers, usually sporting purple spots, are seen here with five or six dark stripes. You may also come across pufferfish and catfish.
This easy wall diving site has a depth of 14 meters to the base of the wall.

Diving Sites Outside of Phang Nga Bay
There are several other great diving sites outside to consider that are outside of Phang Nga Bay, and quite a bit deeper. They include the world-class dive sites of Hin Daeng (Red Rock) and Hin Muang (Purple Rock). At Hin Daeng, divers often report sightings of whale sharks and manta rays.
These sites are almost 100 kilometers from Ao Nang. Be advised that dive shops will charge you more for fuel because of the distance.
Experts say that September and October are not good months to go diving or snorkeling given the roughness of the waters during these times of the year. November through April are the best times for these water sports.
There are a number of reputable dive shops in Ao Nang and on Koh Phi Phi Don. Call for prices and package deals. Many will customize your trip for you.
No matter which area you choose to dive or snorkel in, one thing is for certain: you will not be disappointed by the colorful corals and interesting marine life in Krabi, Thailand.
---