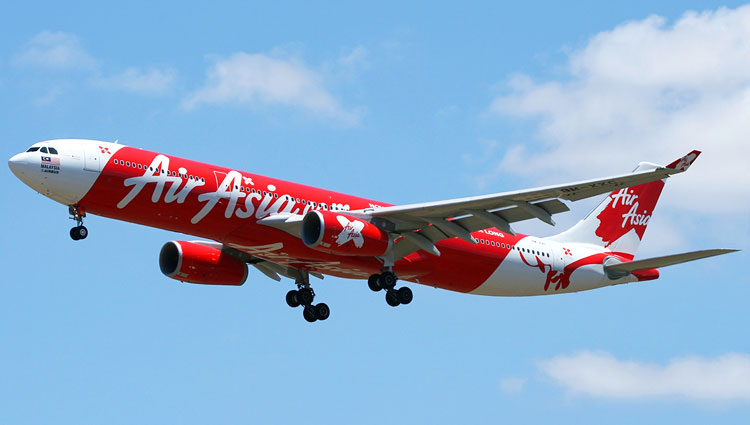 Air Asia Responds to Increasing Demand for Flights to Krabi
As a leading provider of holiday accommodation in Southern Thailand, Krabi Riviera Villas Co Ltd is delighted to announce that Air Asia is preparing to launch two new routes to meet the growing demand for flights to Krabi Airport. The new routes, which will link Krabi with Singapore and Chiang Mai, will be invaluable in transporting the thousands of holidaymakers who will flock to the region during the forthcoming high season.
Southern Thailand is an immensely popular tourist destination, and there is an increasing demand for good transport links to support the growing number of tourists every year. As a result, Air Asia's recent decision to provide two new routes to Krabi Airport is very welcome news, and it is also an exciting development in Krabi's tourism industry. Air Asia began operations in 1996, and the company can claim to be Asia's leading airline. Its policy of providing excellent value for money has been recognised in the annual World Airline Survey by Skytrax, which has named Air Asia as the 'World's Best Low Cost Airline' for the past five consecutive years. The airline's route network currently spans twenty different countries, and it continues to improve its services through innovation, good management, and a passion for proving low-cost aviation to its customers. The new flights between Krabi and Singapore will commence on 25th November 2013, and the flights between Krabi and Chiang Mai will start the following month on 15th December. Air Asia's CEO, Tassapon Bijleveld, said 'Krabi is a popular destination for both Thai and foreign tourists… we believe that connecting Krabi to a variety of other destinations will provide travellers with more travel options'. The airline's management is so committed to meeting customer demand for flights to Southern Thailand that it has also decided to increase the number of flights between Bangkok and Krabi, which will increase to eight daily with effect from 25 November. Air Asia's decision is also exciting news for Krabi Airport, which is fast becoming a tremendous asset to Southern Thailand. Earlier this year, the Civil Aviation Department decided to extend the operating times at Krabi Airport to 24 hours, in the hope that this would ease congestion at Phuket Airport. It is anticipated that this move will result in a doubling of passenger volume at Krabi, which handled approximately 800,000 passengers during the high season last year. Krabi Riviera is delighted to promote Air Asia's new strategy due to its own active participation in the success ofKrabi's tourism industry. The company manages a notable portfolio of holiday villas in the Ao Nang area, and only those properties meeting the highest standards in style and comfort are included in their portfolio. For instance, all the villas have an excellent specification, with designer kitchens, luxurious bathrooms and private swimming pools. With Air Asia's support and collaboration, it seems the tourism industry in Krabi is on target to be a great success during the forthcoming high season and beyond.
Written by: Pierre Yves Loriers
---