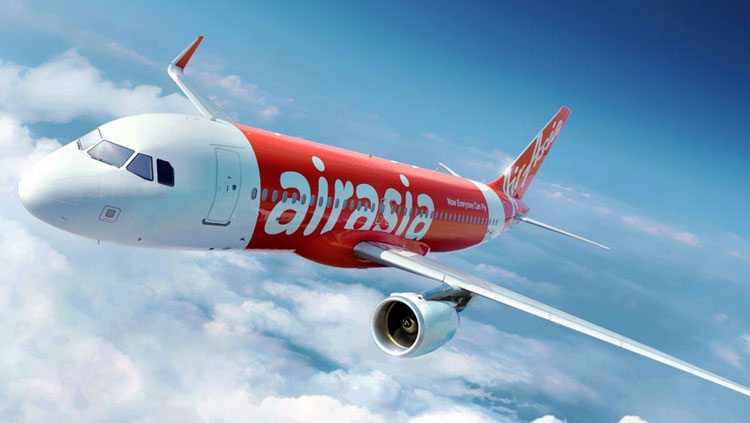 AirAsia announces new route connecting mainland China with Krabi, Thailand
AirAsia recently announced a new route that will connect mainland China with Krabi, Thailand. The new direct route commences in November 6, 2014, and will originate from Guangzhou.
Flights will depart daily from Guangzhou at 8: 45 p.m. and arrive at 1:30 a.m. Return flights depart at 2:20 a.m. and arrive back in China at 4:50 a.m. AirAsia will use a 180-seat Airbus A320 airplane for these flights.

Ton Loriers, Managing Director of Krabi Riviera Villa Company, and Ton Company, Ltd., a holiday villa construction, property management, and rental company in Krabi, Thailand stated, "The increased demand for passenger flights is a strong indication of Krabi's attractiveness to international vacationers."
"It is also great news that a visa waiver for Chinese travelers coming to Krabi will also be instituted, which will allow for making travel plans so much easier," Loriers said.
Last year, AirAsia began operating daily flights between Singapore and Krabi and between Chiang Mai and Krabi to meet the demand for tourists wanting to vacation in Krabi Province.
Finnair, based in Helsinki, Finland, recently announced they would schedule flights to Krabi beginning December 10, 2014, and Firefly, Malaysia's premium short-haul airliner, also announced Krabi, Thailand as a brand new destination.
Other airlines providing direct round-trip flights to Krabi from various locations include Tiger Airways, Air Asia, Malaysia Airways, and Bangkok Airways.
Krabi Riviera Villas in Krabi, Thailand:
A Short Hop from Krabi International Airport With all the new flights available to Krabi, Thailand, staying at a vacation rental villa is a great option. Only thirteen minutes from the Krabi International Airport, private rental villas offered by Krabi Riviera Villas ensure that vacationers will have a gorgeous and safe place to spend their holiday.
Each villa comes with a fully equipped kitchen, ample living quarters and bathrooms, a private saltwater swimming pool, outside gardens, and security fencing. Some villas sit directly on a private beach and some are located in quiet residential towns. All come with international cable T.V., Wi-Fi, DVRs, and air-conditioning.
The concierge and staff are available 24/7 to answer any questions, arrange for transportation, or take care of any needs you may have.
To view all of the vacation rental homes offered by Krabi Riviera Villas throughout Krabi, Thailand, visit Krabi Riviera Villas.
---