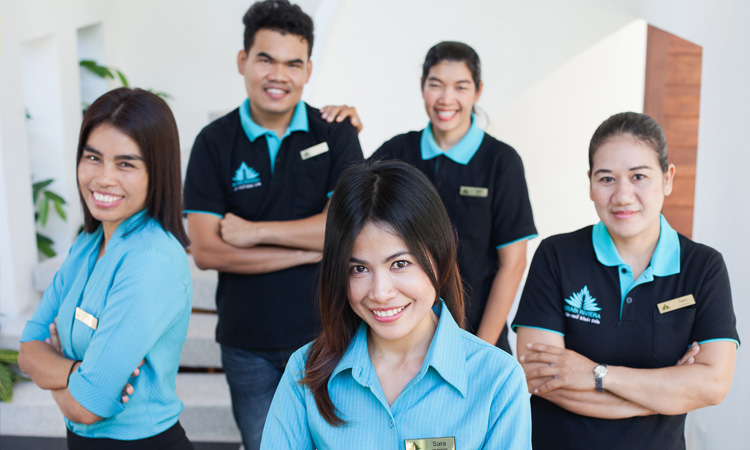 Secrets of Krabi Villa Services
Krabi Villa Care and Management Service for Guests
Customer care is never an afterthought at Krabivillas.com, it's at the very heart of everything we do. That's why we even have a special Krabi Villa Care and Management Service devoted entirely to providing customers with supreme comfort, an outstanding level of customer service and complete peace of mind.
Based on the 'serviced villa' concept, the Krabi Villa Care and Management Service for Guests provides customers with a truly five star experience that is simply unsurpassed. Our superior service is expressly designed to allow every guest the opportunity to relax and unwind in their own inimitable style and ultimately leave Krabi feeling totally refreshed and rejuvenated. It is enjoyed in the seclusion of one of our select, high specification Thai holiday villas which come complete with stunning gardens, private swimming pools, state-of-the-art kitchens, lavish bathrooms, generous bedrooms and delightful open plan living areas boasting all mod cons.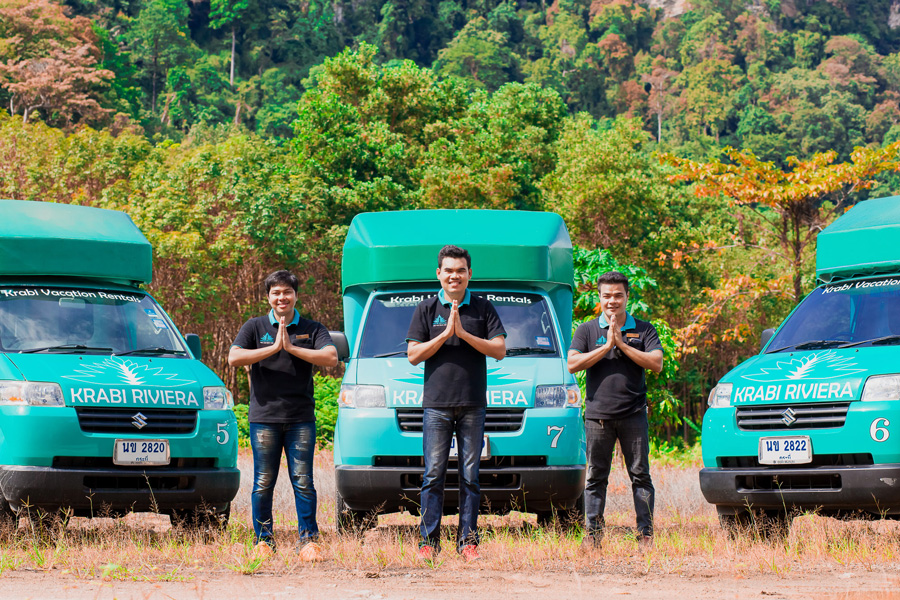 Our Krabi Villa Care and Management Service for Guests is championed and managed by our company director who has extensive experience in the high end hospitality industry and a passion for first class customer service. It is delivered by a highly professional team of staff who are utterly dedicated to providing an attentive service and creating an atmosphere of warm hospitality, that leaves guests feeling seriously pampered. Our team are trained to recognise the unique requirements of each and every set of guests, be it a large family that requires frequent assistance or a young couple seeking more discreet attention.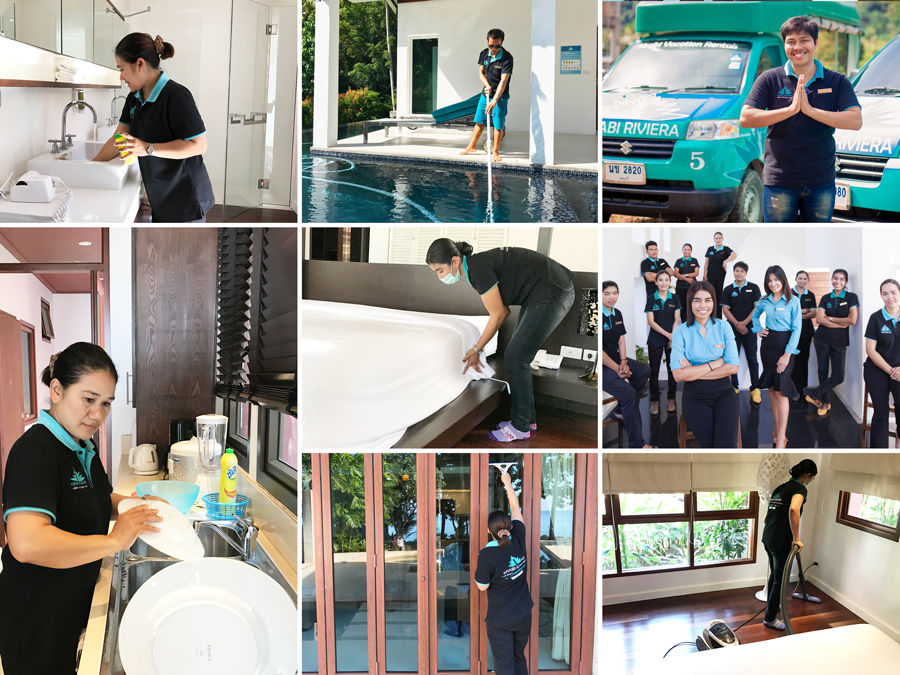 This tailor made approach begins right at the very first customer contact, by following up every villa reservation with a personal confirmation. Upon arrival, guests are collected at Krabi airport and brought to their beautiful Thai villa with our airport transfer service and greeted by an English speaking concierge who will act as villa manager during their stay. The villa manager is on-call via a pre-charged villa mobile phone and can dispense a full range of services from arranging a fun excursion, to recommending a great Krabi restaurant. Guests can choose from an excellent selection of optional extras too, including personal catering and a range of in-house Thai massage and beauty treatments. And our unobtrusive villa manager instinctively knows when to melt away, leaving you free to enjoy your stylish holiday home and the delightful Krabi area in perfect peace and tranquillity.
Krabi Villa Care and Management Service for Guests includes, but is not limited to:
Round trip airport to villa transfer.
Tuk Tuk service.
Personal concierge.
Welcome drink and fruit basket.
Complimentary coffee, tea, mineral water and ice.
Daily maid cleaning service.
Laundry service (additional charge).
Pre-charged villa mobile phone.
In villa Massage (additional charge).
In villa Thai Chef (additional charge).
Pizza delivery.
Tours and excursions.
---