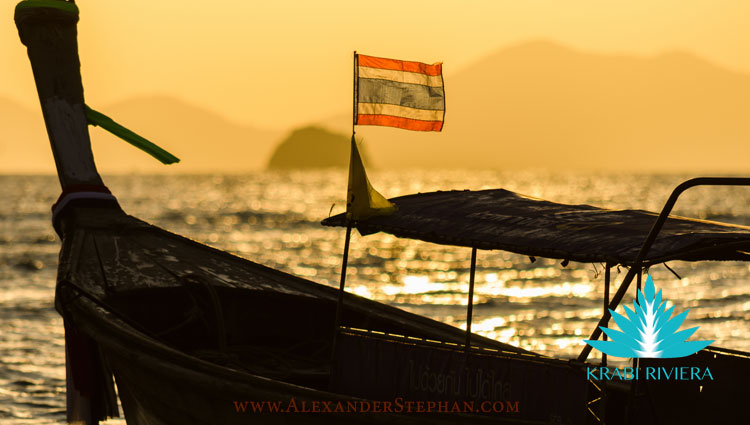 TAT promoting sightseeing by boat to Krabi and other locations in Thailand
The Tourism Authority of Thailand (TAT) is promoting sightseeing by boat to Krabi and other locations in Thailand. Destinations singled out for this promotion include Krabi and other island resort areas on the Andaman Sea, Bangkok, the Koh Samui Island area and the Chao Phraya River area.
Kobkarn Wattanavrangkul, Thai Minister of Tourism & Sports, instructed TAT officials to develop plans for sightseeing trips to these areas via barges, sailboats, luxury vessels, and other types of boats.
Mr. Kobkarn believes that tourism has the potential to attract large numbers of visitors, which will in turn, raise the amount of tourism dollars spent at Bangkok's riverside area and at the coastal resort areas, where boating is convenient and already a popular mode of transport. In addition to touring by yachts or other seafaring vessels, plans are being discussed to renovate trawlers owned by local fishermen, into sightseeing boats.
Even though tourists can fly to major resort islands, the promotion will advocate visiting neighboring resorts areas by boat, making it easy to connect one island area to another.
Last year more than 21 million tourists visited the southern coastal provinces of Krabi, Phuket, Trang and Satun, generating in excess of 9 billion U.S. dollars. TAT officials said that this number would likely increase, if visitors were able to be rapidly and conveniently transported to these areas.
In addition to securing more tourist seafaring vessels, TAT officials want the government to push for new marina construction to harbor sailboats in Phuket and other areas along the shores of the Andaman Sea. Tourism Council of Thailand President Itthirit Kinglek says construction of new marinas will be needed to meet the growing demands of tourism by boat.
TAT will encourage Thai travel agents and tour firms that are supported by government agencies to help promote the planned tourism-by-boat campaigns.
---