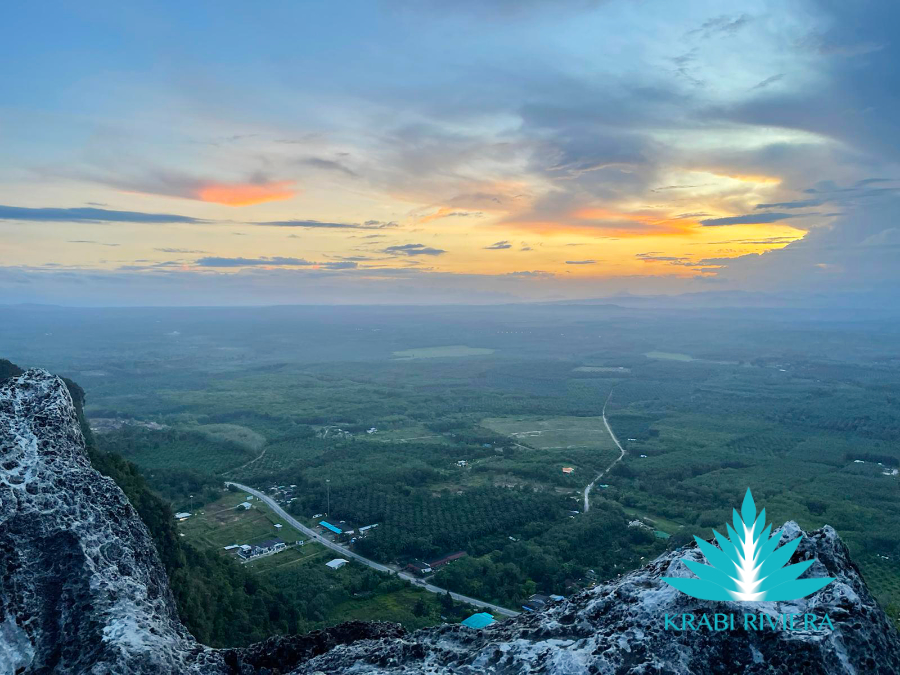 Tiger Cave Temple
After a couple of days on the beach (or beaches), you may want a little change of scenery and head inland to see what's to find all around those luscious jungles in the Krabi region. If you ask any local, one of the first recommendations is the Tiger Cave Temple, and we agree with this recommendation. Besides the beaches we've already mentioned, this attraction is a Must-Go for every foreigner, regardless if you are a backpacker or on holiday with your family.
How To Get There
The Tiger Cave Temple is a little to the North outside of Krabi Town and can easily be reached via Taxi. From Krabi Town it should take less than 10 minutes and from Ao Nang about 25 minutes. Alternatively, you can book a tour in combination with other sights like the Hotspring Waterfall and Emerald Pool. The price should be about 1500 Baht and usually includes hotel transfer, lunch, water and all the national park fees. If you want to see all the major attractions in the area in one full day, that's the way to do it. But if you like to take your time, take pictures and make sure to get the best out of your visit in Wat Tham Suea (the Thai name for the Tiger Cave Temple), then simply take a Taxi.
Hiking Up 1260 Steps
Once you are close to the Temple you will see a big Buddha statue on top of a mountain – that is the main attraction here and if you plan on climbing all 1260 steps to the peak, make sure to bring good shoes and water with you, because this climb will claim a lot of your energy. It's also impossible to get into a certain rhythm, since the steps are shaped differently and vary in sizes. The structure is indeed a little sadistic, so be prepared. But once you make it to the top, you will instantly realize why so many people from all over the world come to visit the Tiger Cave Temple. What a beautiful 360° view you will have over the area. On a clear and sunny day, you could even see Koh Phi Phi! Take your time, get some rest and take all the pictures you want. If you are ready to go down, then there are still a few other things to do and to see. There is obviously the stunning temple, but also souvenir shops and food stalls, where you can recharge your batteries after this workout.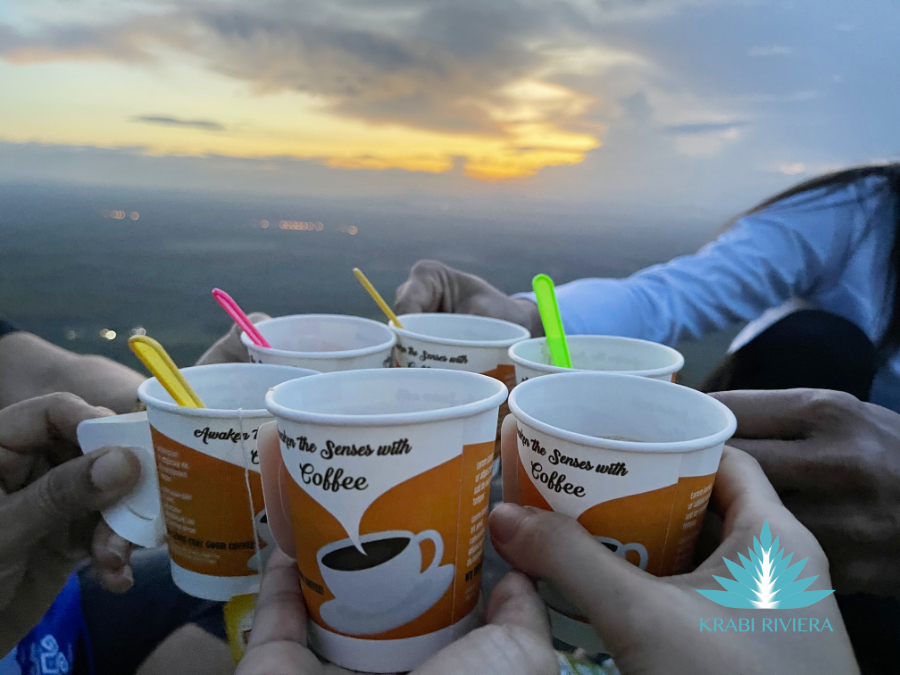 The Wonderland
Another major attraction is a little hidden away. Lying past the entrance steps to the rock leading up to the Buddha statue, you will find another flight of steps taking you to the appropriately named Wonderland. Not only can you take a nice little walk through the jungle, but you will also find some of the caves in which Buddhist monks pray to this day. Based on the local legend, this is also how the Tiger Cave Temple received its name. Many years ago it was believed that tigers lived and roamed freely in these caves and that paw prints can still be seen within these walls. Regardless if you believe this tale or not, you certainly won't have to worry about any attacks from tigers here.
---