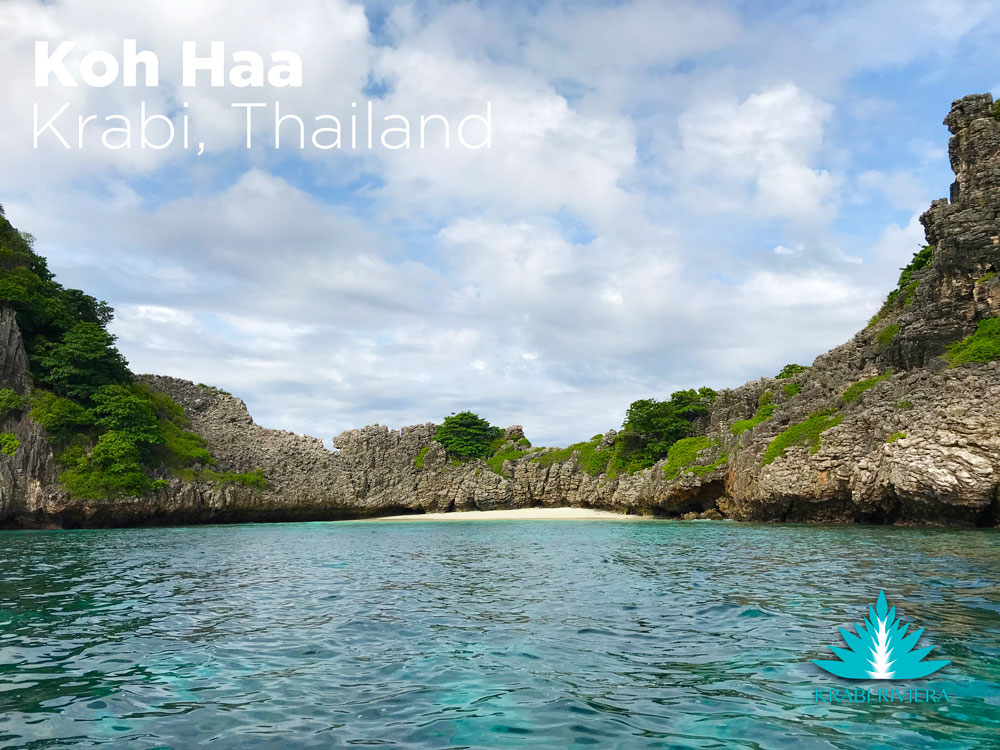 When To Go To Krabi
Thailand is known for its warm, humid weather and beautiful beaches. Nevertheless it has different seasons and this may play an important part in when to visit the beautiful Krabi area in southern Thailand with your family.
Disclaimer: It needs to be mentioned that the start and the end of a season can vary from one year to another. One year the warm season may start in December, another year we will get a blue sky at the end of January. The same principal applies for the rainy season. There is no fixed schedule and we are only able to tell you how the seasons usually happen.
Rainy season (also known as low or monsoon season)
This period starts around the end of May until November. You can expect the most rainfall during the months of September and October. The biggest advantage of this season is that all the prices in hotels, restaurants and cafés are lower and that the beaches are not too busy. But you also have to take into account that a lot of the smaller local restaurants are closed down, because of the lack of customers. The weather is very unpredictable and forecasts are often times not a reliable source, since changes can occur multiple times throughout a single day.
Despite the rain, the temperatures still don't drop under 26°C in the towns and beach areas. But in case you happen to travel around the jungle areas (on a tour for example) make sure to take a hoodie or a sweater with you, because it can get a little chilly. This is especially vital, since the constant change between the warm, humid weather and the chilly, rainy parts during the monsoon season can be quite taxing on our bodies and it's not uncommon for us "farangs" (= foreigners) to spend a day or two in bed to get rid of a nasty cold.
Warm season (also known as high or peak season)
The more popular season usually starts around December and ends in May. This is where it obviously gets busier, the prices tend to be higher and hotels or villas need to be booked farther in advance. But still this is the best time to visit Thailand, especially Krabi, because great weather is mostly guaranteed. December is the busiest of all of them, because families enjoy spending their Christmas days and New Years in warmer climate. April and May are by far the hottest months with temperatures reaching up to 34°C (93°F), but due to the humidity, it feels a lot hotter. A good reason to visit Thailand in April is because of their New Year festival called "Songkran", which not only has a cultural significance for the Thais, but it's also a lot of fun for the whole family.
So with that all being said, for families it might be recommended to visit Thailand between January and March, when great weather can be expected. It's not too hot like in April and May, and you won't have to take a gamble during the low season.
Your family will have a better time during these months, because the tours will be running smoothly and all the best local restaurants will be opened. You definitely don't want to miss out on the local cuisine after a long and strenuous day sipping coconuts under the tropical sun.
To see availability calendar for warm season, please follow this link.
---