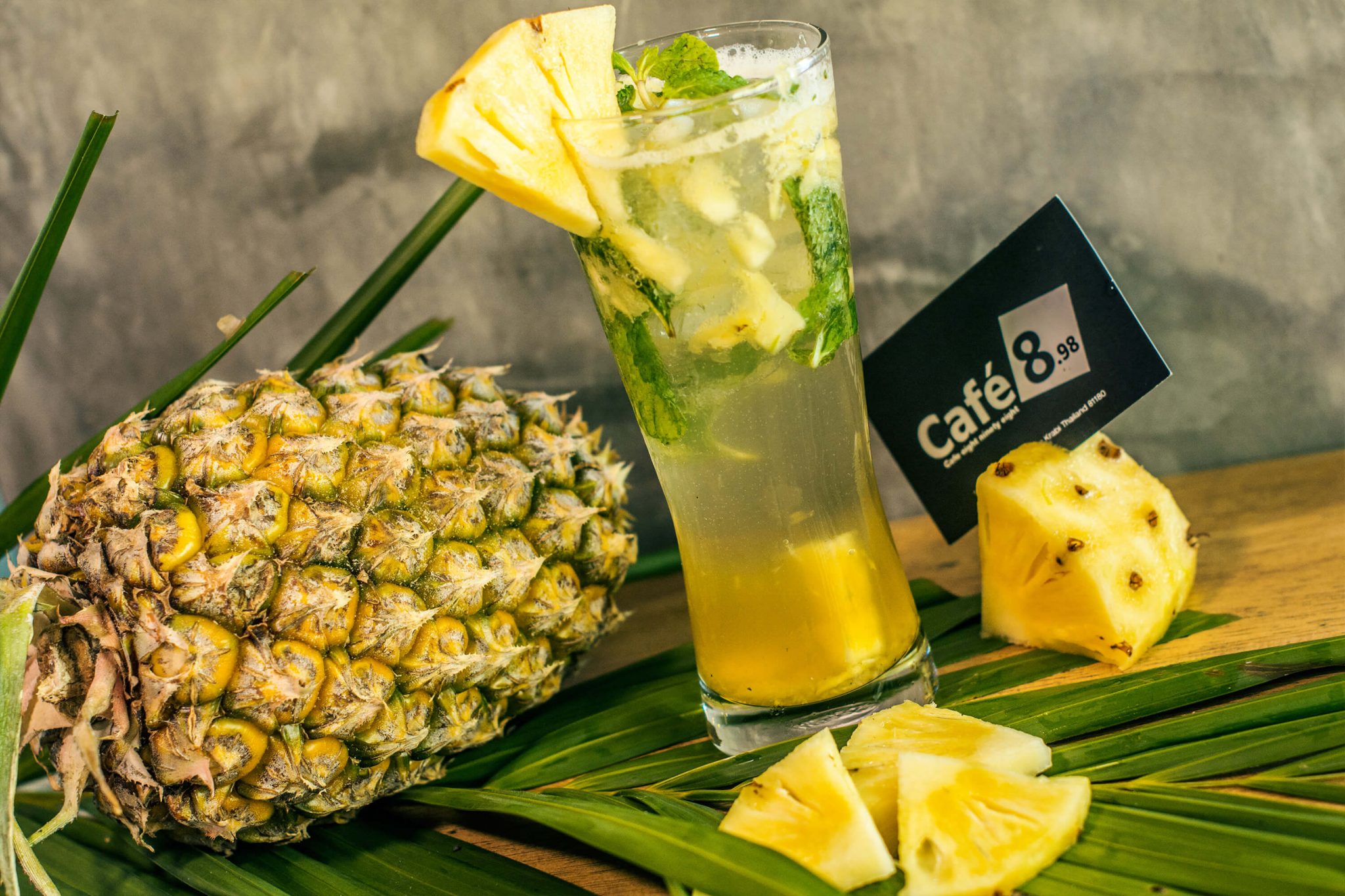 Best Cafés in Krabi & Ao Nang
They say that breakfast is the most important meal of the day. It is up to you if you believe this or not, but the following cafés in Krabi and Ao Nang, indeed, have some fantastic breakfast and coffee options. Or if you want to come later during the day, they also serve a good variety of western and Thai food. These three cafés certainly make sure that you have a great start to the day.
Easy Café (Krabi)
Located close to the Chao Fah Pier in Krabi Town, this café is the best place to go to when you just arrived in Krabi or about to leave with the ferry. Besides the advantageous location, Easy Café has hands down one of the most delicious assortment of coffees in the province, and with 55 Baht per Americano, reasonably priced as well. But the reviews often applaud one thing: the breakfast, in particular, the egg variations. If, after a lot of Thai food, you crave some crispy bacon then Easy Café will scratch that itch for you. The best thing is that they also serve home-made bread!
Their menu also offers a variety of Western food, such as pizza, but we personally recommend coming here for the coffee and breakfast.
Opening times: 7:30 am – 6 pm (closed on Mondays)
Address: 30 Kongka Rd, Muang District, Chao Fah Pier, Krabi Town, 81000
Google map: https://goo.gl/maps/W3DrZKYcdcF2
Café 8.89 (Ao Nang & Krabi Town)
By now there are two Café 8.98 - the original one in Ao Nang and a new on in Krabi Town that opened in late 2017. Both cafés excel in quality since the owner of both cafés is Mikko Kataja, who also owns and manages Jenna's Bistro & Wine. We mentioned this restaurant in our post about the best restaurants in Ao Nang.
With this in mind, it should come as no surprise that Café 8.98 is as much a café as it is a restaurant. With an extensive menu that covers everything, you could wish for at any time of the day. Do you want to have your breakfast a little fancier than usual? Go for the eggs benedict! Or you prefer something more on the healthier side? The 5 spice speared salmon salad is a popular choice. If you are more a friend of meat, then sink your teeth into their beef burger.
But a café is not a café without certain coffee variations and fret not, the staff has the knowledge and skill to create your favorite type of coffee. You can stick with the classics such as cappuccino, espresso, and caffè latte or branch out and try the iced caffè mocha or one of their frozen frappes. If you want to stay clear of caffeine, then the selection of loose leaf tea will certainly please you as well.
Opening times: 7 am – 11 pm (Daily)
Address in Ao Nang: 143/7-8, Ao Nang, Muang, Krabi 81180, Thailand
Address in Krabi Town: 46, 48 Maharaj Road (Corner Maharaj 6), Pak Nam Sub District, Muang Krabi, Krabi, Thailand 81000
Google map in Ao Nang: https://goo.gl/maps/dQxqn3i3Qfy
Google map in Krabi town: https://goo.gl/maps/pCtqb3mLf742
BUZZ Organic Food & Drinks
This one is for all the healthy and conscious foodies out there. As the name suggests, this café works solely with organic ingredients and offers a wide variety of vegetarian and vegan options. BUZZ is a fairly new addition to Ao Nang's and Krabi's growing coffee culture, but ever since its inception in late 2017, it has already grown a steady following. We are not surprised based on the fantastic quality of the breakfast items, the coffee and, in particular, the fruit smoothies. The latter will surely give you the energy you need before or after a long day.
The breakfast bowls are by far their most popular food option and can even be ordered with almond milk. With no added sugar or syrups, it is a difference you can definitely taste. For lunch, we recommend the wraps with soy meat and hummus or the greek salad with roast chicken. You will fall in love with their dips which range from tzatziki, hummus, peri peri mayo or lemon oil.
However, just because something is organic doesn't always mean it has to be healthy. That's where the cakes and cupcakes come into play. The selection changes regularly, but regardless what they have on display, it is always of the highest quality. Just as everything else, they are made purely with organic ingredients and without any added sugar, but it still packs quite a few calories. But you are on holiday, so treat yourself with those treats.
Opening times: 8 am – 6 pm (Daily)
Address: 873/5 Moo 2, Ao Nang, Krabi 81180
Google map: https://goo.gl/maps/8BdzcuLcBsN2
---