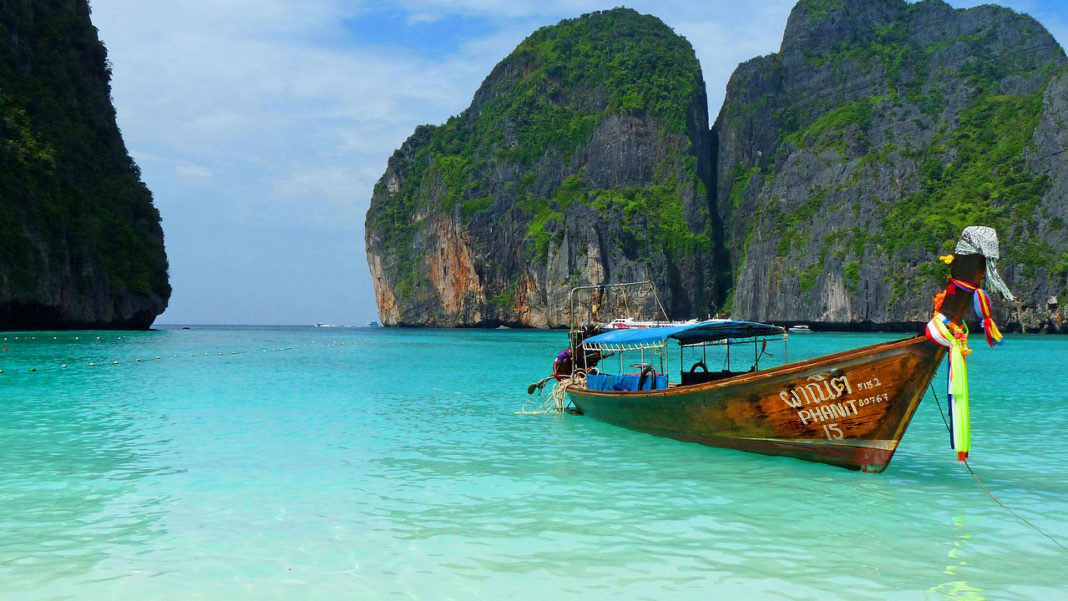 A Romantic Way to Spend a Day in Krabi
The province of Krabi doesn't have to try very hard to come up with enough opportunities for the romantics at heart. Nature itself provides all the necessities for a passionate getaway with your loved one. Often times all it takes is a boat ride to a secluded beach or the assistance of the local businesses to spend an unforgettable time together.
We will assist you in this endeavor as well with a few tips on how you can spend a romantic day in Krabi.
Rent Your Own Longtail Boat
Joining an organized tour is without a doubt the easiest way to get a good glimpse of what a specific area has to offer. However, when your plan is to spend a romantic voyage at sea alone, then nothing kills the mood faster than rubbing shoulders with at least a dozen of other tourists and listening to the whining of children. We assume that's the last thing you want to endure. That's why renting your very own longtail boat is a much more pleasant alternative.
Plenty of boat drivers offer their services on the popular beaches and piers around Ao Nang and Krabi Town. Depending on how long your trip is supposed to last and where you want to go, the prices can vary between 2,000 and 3,000+ Baht. You also need to take various national park fees into consideration. But what don't you do for love?
Once your eyes are set on a nice and peaceful beach or island, all you need to prepare is a little picnic. Big shops like Makro, Tesco Lotus, or Mother Marche have everything in store from wine and water to cheese and bread. There is also a small restaurant called Hotdog & Coldcat that sells a variety of delicious cold cuts and other western groceries for a reasonable price. It is located just a few minutes outside of Ao Nang. Alternatively, restaurants like Jenna's Bistro & Wine and Café8.98 offer classy picnic baskets packed with everything you could wish for.
Dining Away From the Crowd
"A restaurant of the highest standard located right at the beach as the sun slowly descends in a haze of orange." This sounds like a picture-perfect example of how to end a day of togetherness, right? The reality, unfortunately, is sometimes different as these restaurants tend to attract large crowds as well. Instead, why not escape the crowd by hiding under a limestone cliff? This may sound like a strange suggestion at first, but the Rayavadee resort makes it work expertly with The Grotto - a luxurious restaurant tucked away in the mountainous heart of Phranang Beach. As you can imagine the prices are as steep as the surrounding limestone walls. For example, their Seafood BBQ at sunset is phenomenal, but with a price tag of 4,000+ Baht, you should make sure to come with a growling stomach.
But, once again, what don't you do for this one special day in Krabi? In the end, all that really matters are the fond and loving memories you will treasure your whole life.
---