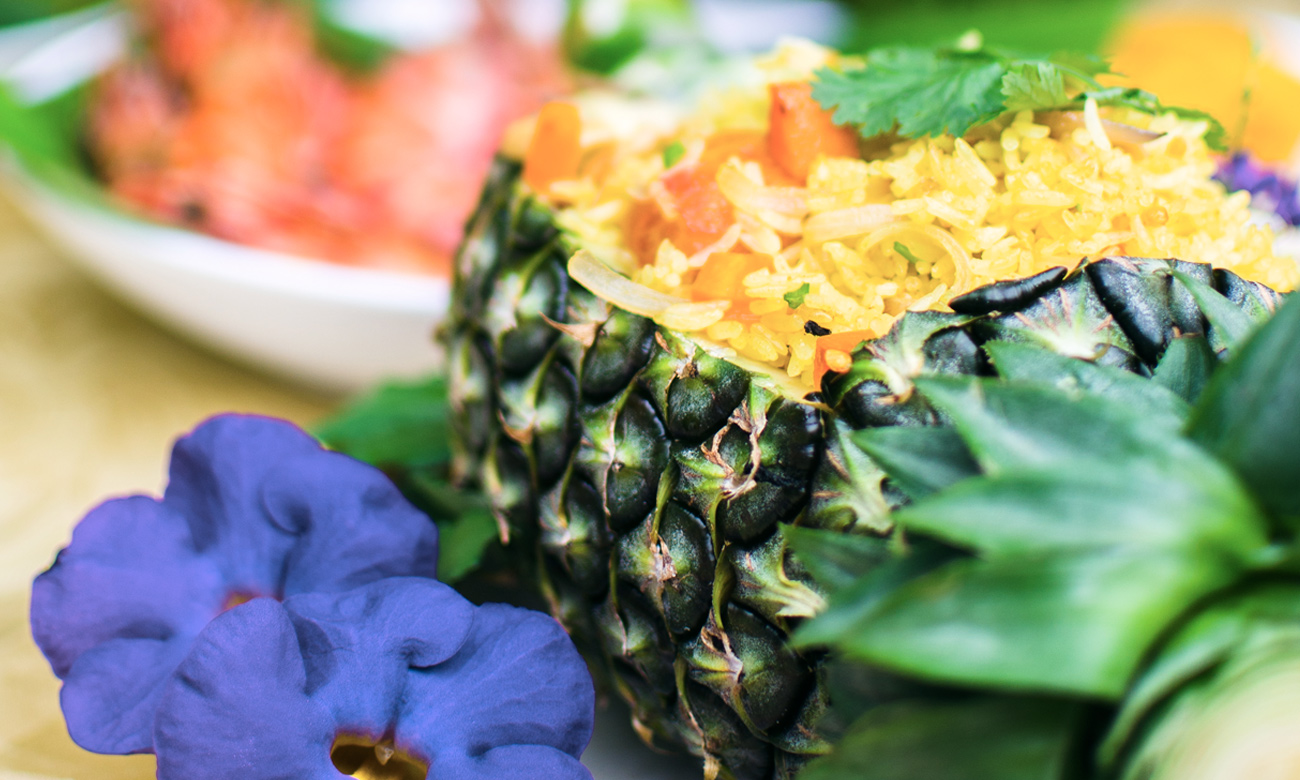 Healthiest Thai Dishes
With all the preparations and planning you have to do before and during the trip, the last thing you want to pay attention to is your caloric intake while on holiday. You have earned yourself all the savory Pad Thais and the sweetness of mango sticky rice, so go for it! On the other hand, at one point you might feel like dialing back on the sodium, fat, and sugar intake a little in order to opt for something that focuses more on clean vegetables and fruits instead.
You can trust us when we say that just because the following dishes have plenty of health benefits doesn't mean they lack in flavor.
Tom Yum Soup (Hot and Sour Soup)
Everyone knows that a nice, hot soup on a chilly day is an energizing powerhouse against colds of all kinds. Tom Yum soup is the Thai version of that. It is packed with lemongrass, kaffir lime leaves, galangal, and various herbs and spices. Speaking of spices, bird's eye chilis are an essential part of the soup as well. If you are not too keen on the spiciness than tell the waiter to go easy on them. We still recommend including a few slices of it, since the chilis contain antioxidants, vitamins, and plenty of other health benefits. A traditional soup comes with seafood – Tom Yum Goong – but you can also have it with chicken, pork, or tofu, for example.
Thailand may never get as cold as we know it in Western countries, but we're still not exempt from occasionally getting sick here. And when we do, a delicious Tom Yum soup is always there to pick us up again.
Som Tam (Papaya Salad)
Imagine all the different flavors of the Thai cuisine thrown into a mortar and pestled into a delicious and crunchy salad à la Southeast Asia. Som Tam originated in Laos but eventually made its way down south through Isan (Northeast Thailand) until it conquered the entire country. For this dish, the Papaya needs to be unripe to have the right flavor. It then gets shredded into the mortar alongside chilis, garlic, sugar, fish sauce, string beans and a whole host of spices. Diced tomatoes and sometimes carrots are added in the end. The variations are almost limitless, depending on the region. The cooks in the northern regions like Isan are very gracious when it comes to the bird's eye chili, so be careful. Their version gets mentioned quite frequently on lists about the spiciest dishes in Thailand.
However, a simple "mai phet" (not spicy) or "pet nit noi" (a little bit spicy) will prevent you from frantically asking for a bowl of rice. Once you've found the right style for you, we will guarantee that you will come back for more.
Kaeng Pa (Jungle Curry)
Any list regarding Thai food would be incomplete without at least one curry. The jungle curry is the healthiest of the bunch since unlike other curries it omits the use of coconut milk or cream. This is because Kaeng Pa comes from the mountainous region of northern Thailand where coconuts can't grow due to the high altitude.
So, all you have is the full flavor of lemongrass, green pepper, garlic, pea eggplant, galangal, and kaffir limes. Although Kaeng Pa usually includes a healthy dose of chili, you can, once again, ask for a "Westernized" version to fully appreciate and savor your jungle curry.
---